Have You Considered Staying At An Ocala RV Park?
Whether you're just passing through Florida or searching for a location to pitch camp for the night, Ocala is a must-see destination for RV owners.
You've chosen a travel lifestyle that's mostly devoid of hotels, and many modern conveniences, so it's only natural that you'd pick a destination that rewards your adventurous spirit.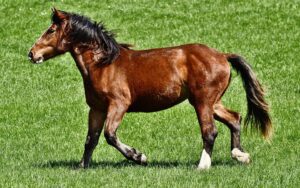 Ocala is that destination.
Hiking through dense woodlands, canoeing or kayaking picturesque waterways, diving in freshwater springs, fishing endless winding canals, exploring historic Florida attractions, and more can all be found here.
And if you're a horse enthusiast, brace yourself: there's no better place than Ocala!  This city is home to the World Equestrian Center and is aptly named, "The Horse Capital Of The World".
Let's take a quick look at some ideas for your Ocala RV adventure!
Only The Best Campgrounds
Ocala has a variety of RV parks to choose from.
There are several privately owned rv parks in the Ocala area, the most of which are within 10 miles of the city's historic downtown.
All of these campgrounds include full hookups as well as a variety of amenities such as clubhouses, swimming pools, restroom/showers and laundry room.
Perhaps most importantly, you'll be surrounded by other rvers, which means, lifetime friendships are about to be made!
If you are more of a "rough it" type of person, the enormous Ocala National Forest provides two mainstream camping areas.
The most popular is The Salt Springs Recreation Area.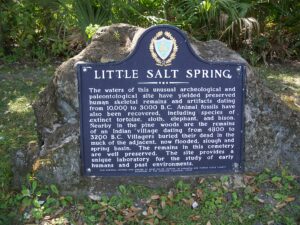 Salt Springs boasts the only full RV hookups in the forest.
Spaces are limited with 60 available slots but the good news is that the spaces are much more spacious than most RV parks and you are….in a forest.
It won't be like an episode of "The Walking Dead" however as a small town is nearby with a grocery store and other amenities.
The second option in the forest is Rainbow Springs State Park. 
Rainbow Springs is known far and wide for its beauty and being in proximity to the Gulf of Mexico (20 miles).
Here you will find 60 RV spots with hookups along with the obligatory laundry, shower facilities and recreation center.
You Are Set Up, Now What Do You Do?
Once you have navigated into your RV spot, it is time to explore Ocala and Marion County.
Undoubtedly, you love the outdoors, or you wouldn't be in an RV to begin with.  So, this stay is a plethora of opportunities for you.
As alluded to above, the Ocala National Forest is a nature-lovers paradise.  The forest encompasses over 650 square miles and is an amazing array of woods, trails, springs, lakes and more.  The natural springs feature some of the clearest water in the country and the water temperature stays approximately 72 degrees year-round.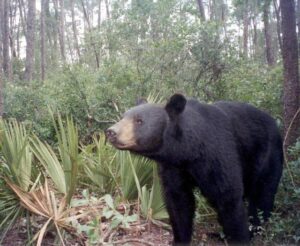 Popular springs include Juniper Springs which features a recreation section with an area for swimming.  Here you can also find the somewhat famous Juniper Run, a favorite of kayakers that includes 7 miles of stunning nature and wildlife.
Silver Glen is smaller but may actually be the most beautiful of the Ocala springs.
Salt Springs is less crowded but sports the best underwater viewing of wildlife by a large margin.  Fish, crabs, otters, and even small alligators will make an appearance on most days.
Don't Like Water?  Try Hiking/Biking
Ocala National Forest has hundreds of miles of trails for hiking and biking enthusiasts.  This is an amazing way to see the unspoiled side of Florida.
One of Florida's most recognized classic attractions may be found just outside the forest, approximately six miles from Historic Downtown Ocala.
Glass Bottom Boat rides have been a popular attraction for the last 50 years at the 4,000-acre Silver Springs State Park.
You may also walk around the main spring and kayak the five-mile Silver River, which is surrounded by unspoiled nature and plenty of animals including wild monkeys.
Rainbow Springs State Park has 1,000 acres of beautiful beauty with something to do.
In Dunnellon, rent a kayak or canoe and paddle down to the headwaters, where you may cool off in a roped-off swimming area.
Relax on the little beach and stop by the concession booth for a bite.
Rent a tube, float leisurely downriver, and take advantage of the rental company's pick-up and delivery service.
And enjoy nature!
Check Out Downtown
Ready to clean up and explore the town?
Take a short trip into lovely Historic Downtown Ocala if you want to change things up a little.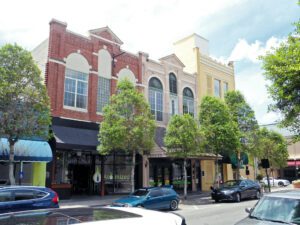 A number of RV parks are an easy bike ride away from downtown.
The charming downtown square is surrounded by locally owned restaurants and bars, many of which are within easy walking distance of one another.
Take a walk and find your new favorite Ocala spot, which could include sports bars, wine bars, 5 star restaurants, pizzerias and more.
The streets of downtown Ocala are lined with gorgeous historic buildings and are safe and uncrowded.
For a taste of local flavor, visit an award-winning craft brewery.
Take a short walk through Tuscawilla Art Park, which features enormous sculptures, or join the Ocala Public Art Tour, which is full of whimsy and fun.
If you are an RV lifestyle fan,  you won't find a better spot than an Ocala RV park!
Need an Ocala Steel Buildings company that you can trust?  Call Central Florida Steel Buildings and Supply today.