Are you searching for a Lake Butler Steel Buildings Company you can trust?
See all our metal buildings here!
Lake Butler, Florida is a great little town in North Florida that not surprisingly is known for…it's lake.
This body of tranquil, blue water is one mile wide and hosts one of the most popular bass fishing tournaments in the country.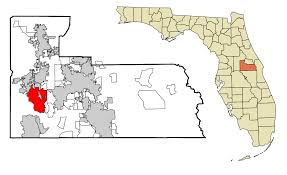 Another popular attraction is Lakeside Park, which has features such as a huge playground for the kids, a boat ramp, community center and of course, a bunch of grills for those gourmet chefs who visit.
But that is not all, the city recently added a splash park which allows for cooling off after hiking or boating
The town itself is tiny, with less than 5000 people living there. But what a place to live!
The people are friendly, and the atmosphere harkens back to a day when people still waved at each other on the street and neighbors watched each other's kids.
There is an abundance of recreational opportunities here which include the previously mentioned, fishing. Other activities including boating and jet skiing, hiking through trails or lakefront, birding, hunting, and biking.
Although it is a small town, those who crave big city amenities can visit nearby Jacksonville, or take a short drive South to Orlando.
One thing you will notice in Lake Butler is that there are a lot of metal buildings in the homes and businesses.
These buildings function as carports, garages, workshops and even homes.
But who is building all these steel buildings in Lake Butler?
Central Florida Steel Buildings and Supply is proud to serve the people of this wonderful town.
Well, in case you haven't been paying attention, steel has become the most popular material to use in new building construction in Florida and beyond. Let's take a look at why it is so popular.
Steel buildings have many advantages. First and foremost, they never succumb to the elements like wood. Your building will never fade or rot. In addition, pests such as termites will never be able to do damage to the structure.
Our buildings can withstand hurricane force winds, periodic tornadoes, and of course constant rain and lightning. And because these structures are so viable, almost no maintenance is required. No more staining or repainting every year. Making repairs? Our buildings are guaranteed for 30 years.
Secondly, they are incredibly easy to install and setup. Central Florida Steel Buildings and Supply can install your building for you in a very short time. Or you can choose to use a kit and install yourself.
Either way, the process is painless and very quick.
Third, our metal buildings add value to any property. Adding a steel garage to your home has been shown to dramatically increase the resale value.
The reason being is that our metal buildings are extremely attractive and as mentioned before, won't require maintenance like the wooden variety.
Fourth, these buildings are great investments. Guaranteed to last 30 years, you can rest easy, knowing your monetary expenditure is going to be worth it.
To top it off, metal buildings on average cost LESS than the steel variety. So actually, it is a no-brainer.
Call us today at 1-844-372-3464 for a free quote or contact us on the form to the right!
Central Florida Steel Buildings and Supply is the Lake Butler Steel Buildings expert.
Go to Trenton Steel Buildings!
You may want to check out: