Are you searching for the best Trenton Steel Buildings Company?
See All Our Steel Buildings Here!
Trenton, Florida is a tiny town located in North Florida's Gilchrist County.  There are less than 5000 full-time residents in this rural location.
And while it may be small, it has a vibrant downtown area, with plenty of activity during the day.  There is a surprising number of great restaurants here and also plenty of unique shops.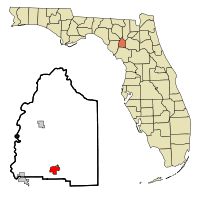 But what really makes Trenton stand out is its natural beauty.  It brings back a visual of what "Old Florida" used to look like. 
There are plenty of recreation opportunities available here including some of the best fishing in the state.  In addition, hiking is a popular activity with a plethora of trails from short to very long nearby.
Other activities include hunting, birding, kayaking, boating, swimming, and more.
It is truly a nature lovers paradise where you can lead a quiet existence.
But the town is also known to be sleepy, quiet and full of hardworking people.  Many of the homes and businesses here have metal buildings on their property.
But where do all these metal buildings come from?
Central Florida Steel Buildings and Supply is the number one source for Florida steel buildings including carports, shed, garages, and workshops. But why are metal buildings so important anyway?
Well, in case you haven't been paying attention, steel has become the most popular material to use in new building construction in Florida and beyond.  Let's take a look at why it is so popular.
Steel buildings have many advantages.  First and foremost, they never succumb to the elements like wood.  Your building will never fade or rot.  In addition, pests such as termites will never be able to do damage to the structure.  Our buildings can withstand hurricane force winds, periodic tornadoes, and of course constant rain and lightning.   And because these structures are so viable, almost no maintenance is required.  No more staining or repainting every year.  Making repairs?, our buildings are guaranteed for 30 years.
Secondly, they are incredibly easy to install and setup.  Central Florida Steel Buildings and Supply can install your building for you in a very short time.  Or you can choose to use a kit and install yourself.  Either way, the process is painless and very quick.
Third, our buildings add value to any property.  Adding a steel garage to your home has been shown to dramatically increase the resale value.  The reason being is that our metal buildings are extremely attractive and as mentioned before, won't require maintenance like the wooden variety.
Fourth, these buildings are great investments.  Guaranteed to last 30 years, you can rest easy, knowing your monetary expenditure is going to be worth it.  To top it off, metal buildings on average cost LESS than the steel variety.  So actually, it is a no-brainer.
Call us today at 1-844-372-3464 for a free quote or contact us on the form to the right!
Central Florida Steel Buildings and Supply is the Trenton Steel Buildings expert.
You may want to check out:
Return Home.