Are you searching for Cross City Steel Buildings?
See all our Steel Buildings here!
Cross City, Florida is a tiny town that can be found a mere 19 miles from the Florida Gulf Coast.
It is the county seat of Dixie County and sits on Highway 19.
Cross City is an outdoor paradise with plenty of undeveloped land with attached timber. It was originally a lumber exporter to Europe and U.S destinations.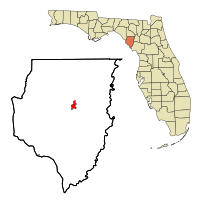 People now come from miles around to stay and explore the nearby coastline, Horseshoe Beach, Fanning Springs State Park, the Lower Suwannee national Wildlife Refuge, and more.
Fishing and hunting are huge pastimes here as well as boating, kayaking, birding, hiking and other outdoor activities.
Folks here are as friendly as it gets. They will still smile and wave as you drive by. Neighbors still watch each other's children.
It is like a trip back to a bygone era.
The residents here tend to invest in steel buildings for their durability and attractiveness.
Drive around the town and you will see metal buildings being utilized as workshops, garages, carports, barns and even livable residences.
Who is building and installing these steel buildings in Cross City?
The answer is Central Florida Steel Buildings and Supply.
CF Steel Buildings and Supply Inc. is happy to be a part of this wonderful community. We enjoy working for such friendly people.
Our reputation within Cross City is exemplary and we are proud of that.
Metal buildings are a fantastic alternative to other materials such as wood. No rotting, no insect damage, no constant repair. Just build it and let it go.
Our buildings last an average of 30 years!
If you live in or near Cross City and would like to talk more about how a metal building could benefit you, please visit our website or give us a call at 1-844-372-3464
CF Steel Buildings is truly the Cross City Steel Buildings expert!