Steel Buildings and Hurricanes – Who Wins?
For those of us who live in Florida, we can attest to the fact that hurricanes are scary.
The problem?
They are also pretty common here.
But what about the rest of the country? Well, there are actually several states who are forced to confront hurricanes.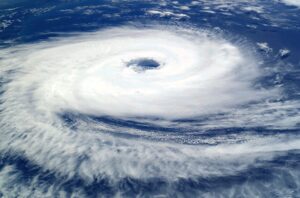 Florida, of course, is in the lead with over 120 hurricanes in the last 125 years. But during that time span, other states also suffered beginning with Texas, who had 64, North Carolina, who suffered through 55, and Louisiana with 54.
Hurricanes are categorized from 1 – 5 with 5 being the highest wind speed and the deadliest.  Buildings normally cannot withstand a category 4 or 5 hurricane.
But some things change while others stay the same.
Steel buildings have arrived on the scene with the ability to withstand hurricanes saving not only lives, but property, vehicles and more.
These metal buildings have a series of characteristics that make them a viable option to withstand horrific weather conditions.
Let's take a look at just a few:
Fire Resistance – we know what can happen to a wood structure when confronted with fire, but steel has an incredibly high melting point making it the perfect weapon against fire accidents.
Durability – Steel is the toughest building material on the market and provides homeowners with the best chance to protect their homes during a hurricane.
Collapse Proof – If you are located in a state with heavy snowfall, the chances of a roof collapse is negligible.
Easy Maintenance – Metal buildings are practically maintenance-free as no rotting or paint peeling takes place.
Never Rust – Metal buildings are rust proof as they are all coated with zinc and galvanized.
Inexpensive – Despite the price of steel, metal buildings are still the best investment due to the factors listed above; durability and no-maintenance keep the costs low for decades.
Variety – Steel buildings can be used for an amazing array of products including garages, sheds, carports, workshops, barns and much more.
But Can Metal Buildings Withstand Hurricanes?
The short answer is…yes! As stated above, these structures always give you the best opportunity to salvage your home, vehicles, and belongings during a hurricane.
Certified steel buildings have been tested at wind speeds of up to 170 mph.This issue rose to the forefront of the construction world after the devastation of Katrina in 2005. And consumers can expect engineers to continue to increase the hurricane-resistant capacity.
Ready To Get Your Hurricane Resistant Metal Building?
Visit our contact form or give us a call at our sales office, 1-844-372-3464