Are you looking for a Tavares Steel Buildings Company that you can trust?
Tavares, Florida is a small but beautiful town that boasts a full-time population of under 20,000.
Located in picturesque Lake County in Central Florida, this town has a great deal to offer tourists as well as residents.
Only an hour drive from the tourist capital of the world, Orlando, Tavares is perhaps best known for its beautiful lakefront location. 
The city has an amazing and eclectic downtown scene that has a dizzying array of international restaurants, bars and pubs, and music venues.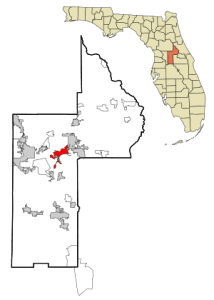 Tavares is also known for Wooten Park, which is where the Tavares Seaplane Base can be found.  There are also nearly 20 major events in the community each year drawing visitors from hundreds of miles around.
It is just a very cool town with plenty of entertainment for the entire family.
Many happy residents call this paradise home and many of the homes here have invested in metal buildings as garages, carports, sheds, and more.
But where are these steel buildings coming from?
Well, one of the most popular steel buildings throughout Florida spends a lot of time in Winter Garden.  That company is Central Florida Steel Buildings and Supply.
CF Steel Buildings has only been around for a little over two years (as of 2019) but has exploded in popularity throughout Florida.
The company features a wide variety of steel buildings for every occasion or need.
They can take care of the entire process from the quote to the permit to installation.
Research CF Steel Buildings on the internet.  Read their reviews.  This is truly the Winter Garden Steel Buildings company you need!