It's time.
You are finally ready to lay down your hard-earned money for a new metal building.
Perhaps you need a brand-new office building for you expanding business. Or maybe you own horses and decide its time to an indoor facility for riding. Possibly, you need a workshop, barn, or shed.
You have undoubtedly heard that steel buildings are a fantastic option. You have probably heard that metal buildings can save you not only a small fortune, but a great deal of time also. Steel structures are pre-engineered and can be put up very quickly.
They are engineered to pass all local building codes which makes getting the permit very easy.
And guess what you might NOT know?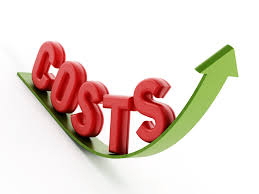 You can design the building yourself!
But where do you start?
Let's look at a few buying tips for you new steel building.
Go ahead and call the local building department and tell them you want to build a pre-engineered steel building. Give them the location and ask if the local building codes allow pre-engineered buildings made from steel.
If they do allow, ask them what the steel building codes are.
Building codes are not standard.
Central Florida Steel Buildings and Supply makes sure that the building price quote includes all applicable building codes. Many steel building companies do not do this!
Make sure you check the company with the Better Business Bureau and also online reviews
Speak in depth with your steel building company. Tell them exactly what the building is for. This could ultimately affect the price.
Make sure you know exactly what you want before you place an order. Understand what dimensions you want in your building. Where should the doors and windows be? Color?
Consider you choices for the roof. Screw down roof or standing seam? A screw down roof is the most common type and will last many years.
You also want to consider the roof pitch. The standard pitch is the most economical and makes the most sense. Some customers choose a steeper pitch for aesthetics.
Remember all metal buildings are not the same. And neither are all metal building companies!
Here is hoping you enjoyed the steel building buying tips!
Go to Double Metal Carports