Metal Buildings For Sale In The State of Florida.
Are you looking for a metal buildings for sale in the Sunshine State?
Whether you are searching for a 20-by-20 garages or perhaps a 24-by-25 carport, Central Florida Steel Buildings and Supply Inc. has what you need.
Buying a steel building from CF Steel Buildings will guarantee that you will have plenty of room for storage.
Some of our customers use metal buildings to stores RV's, cars, and motorcycles.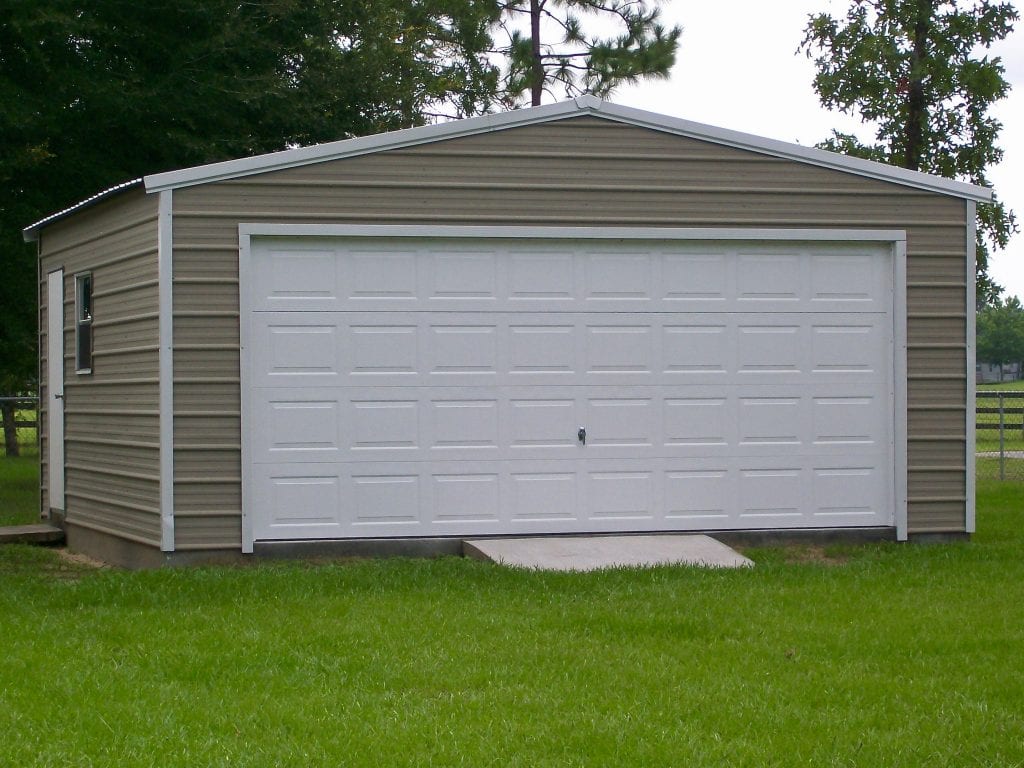 Others utilize them for household items such as sports equipment, lawnmowers, tools etc.
One popular option is to transform a steel building into a full-fledged workshop where do-it-yourself projects take place.
Other uses for a steel building from us include a carport, boat cover, garage, shed, machine shop, horse barn and much more.
The sky is the limit on what you can do!
Our metal buildings are available in many different designs and sizes.
Check our website for pictures and get an idea of the sizes that are available.
If you are unsure of what size building is best for you, ensure that you have measured the area where you want to place the structure and give us a call.
One of our steel building experts will be glad to help you!
Design options include windows, doors, and roofs and really pretty much anything.
Play with our color picker to get a grasp of what is available. Try different colors until you find what you like.
So why are our metal buildings so awesome?
First, they last a lifetime.
The steel is immune to corrosion, decay and insects such as termites.
Secondly, they are attractive.
No need to paint or stain every other year. These structures remain in great shape.
Third, they are a great investment.
Steel buildings improve the value of any home or business and don't require constant expensive upkeep.
So if you are looking at metal buildings for sale, stop looking, and call Central Florida Steel Buildings and Supply today!