Have You Heard About Metal Building Homes?
See all of our metal buildings!
Everyone knows about the many benefits of steel buildings when used as a warehouse or garage, but were you aware that metal building homes are now a thing? 
These days, home buyers of all ages are looking to get the most bang for their buck as many hard lessons were learned during the recession.
A steel building that is pre-engineered can give a home buyer much more value for their money in many ways.
A new metal building home can incorporate all the things you are accustomed to seeing in a typical wood frame home including traditional doors and windows.  And of course, electricity.
Consider this: a metal building is typically half of the cost of construction a traditional home and can be erected or built in half the time!
Now, we are not talking about a steel shed with furniture in it.  Huge advances have been made steel construction technology.
A pre-engineered steel building has the capability of designs that are non-traditional since there is no need for load bearing walls such as with a wood structure.
Loads are transported from the roof, move down the walls and end up in the engineered foundations.  An open floor plan is the result.  In construction circles, this is called a "clear span".
This design is nearly impossible in wood buildings as they would require internal columns or cord systems.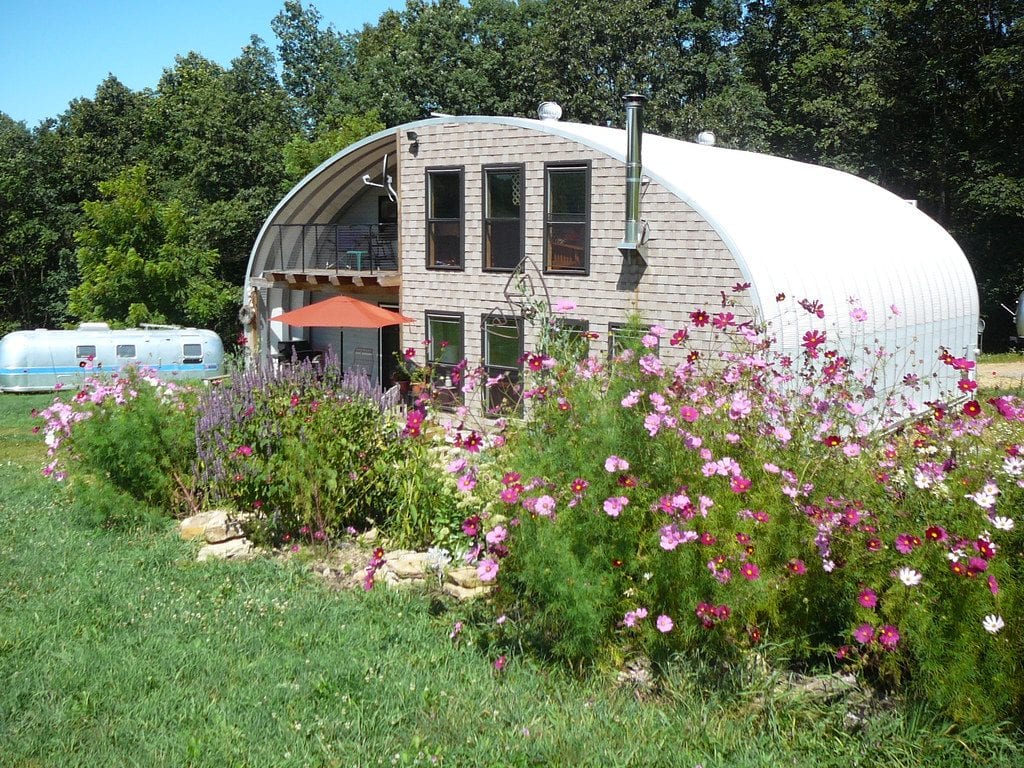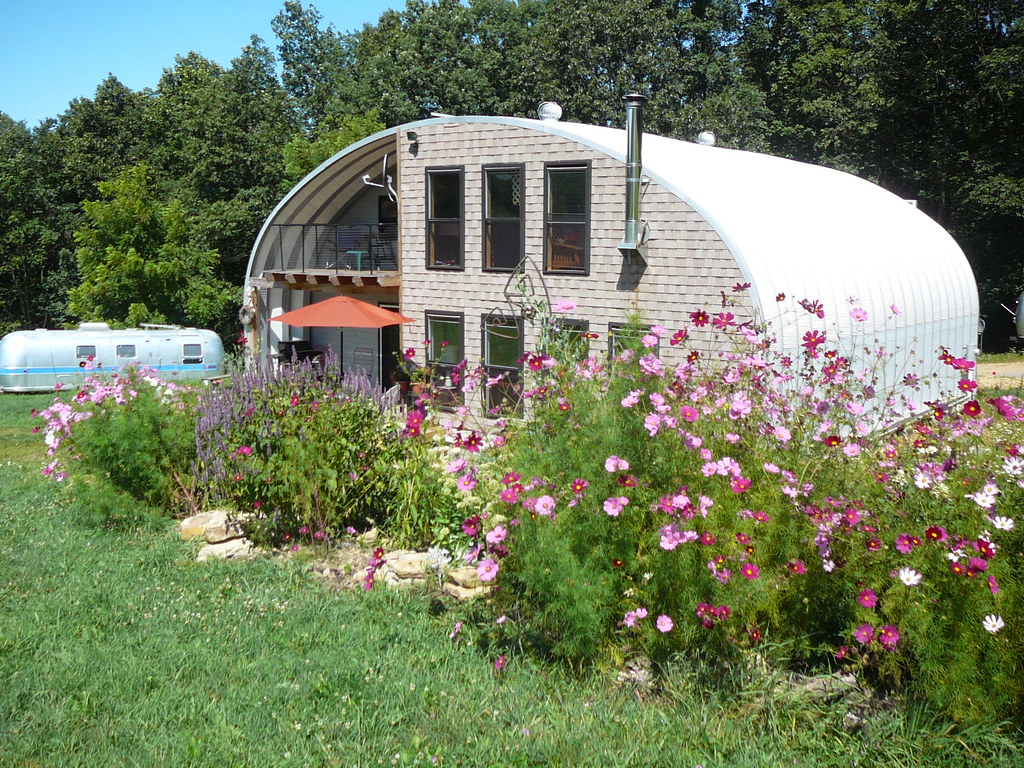 Do I Need An Architect For a Steel Building Home?
You should always settle on a home design before starting the building process.  Options definitely include an architect for drawings, but often steel building companies will have an in-house engineer that can take care of the design for you.
Many architects aren't familiar with the design criteria or criteria of particular steel building suppliers, so we recommend you check with the engineer before making any design plans.
Of course, once you have designed the home of your dreams, you want to ensure that structurally it will remain sound for…a hundred years?
Pre-engineered metal buildings are incredibly strong and durable and have coatings that guarantee the building will be protected for decades.
Steel Buildings are Energy Efficient.
One thing you will need to do is ensure that your new steel home is properly insulated.  This will regulate the core temperature without increasing your energy costs.
Stay away from vapor barriers for your home.  These work great for your steel garage or workshop, but your home deserves the best!
Regulating the temperature can protect your metal building from moisture, which will prevent rust.  You can also reduce the threat of rust by incorporating secondary framing that is pre-galvanized.
You may also want to further decrease energy costs by taking advantage of solar energy to power the home.  In addition, a great idea is to incorporate skylights into the design to increase natural light.
Another advantage is that if you love your new home but suddenly find yourself in need of extra room, a steel building can easily be expanded.
Therefore, it is a good idea to design your home with future expansion in mind.  That way, you can add the proper framing so it will be easier when expansion time arrives.
But how does it look?
Everyone wants their home to have curb appeal.  Get the vision of a boxy warehouse out of your head now!  The design possibilities of a metal building are endless, and the customization is totally up to you!
Metal building homes are becoming more and more popular for just some of the reasons listed in this article.  Look around the internet for examples and then get started designing your new dream house!
Visit Central Florida Steel Buildings and Supply
Go to Steel Carports Breakdown