So, Are Steel Buildings Cheaper Than Wood?
As noted in previous posts, steel construction has a plethora of advantages over its lumber counterpart.
However, many people get a quote on a steel building and immediately assume that wood is the way to go.
Not so fast.
If you only consider the initial expenditures, constructing a building from wood can be less expensive.
However, after they are built, steel buildings are significantly less expensive than wood due to a number of other factors that come into play over their lifetime.
Let's check out a few of these factors and answer the question, " are steel buildings cheaper than wood"?
Steel Will Save You Money
When you construct a metal building, you can count on saving money from the beginning of your project to its conclusion.
One of the materials that is most readily available on earth is steel.
Steel is the most recyclable material on the earth, thus it can be reused repeatedly without having to be made from scratch.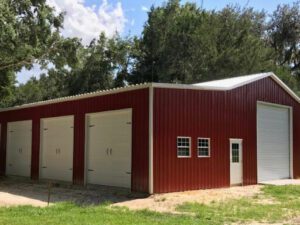 Other building materials struggle to match steel's cost-effectiveness, and even if they did, steel still has several advantages over them.
Steel Structures Maximize The Use Of Your Available Space.
Utilizing steel beams ensures that there are no significant obstacles to building up or out.
Using steel, you can create shapes that would cost you a fortune to create with wood for pennies on the dollar.
This enables you to make the most of the  building site you've chosen for your construction project.
Also, since you don't require inside supports, you may utilize more of your interior square footage.
Steel structures are typically used for equestrian and sporting facilities for this reason.
A metal building has an advantage over its rivals thanks to the spacious inside, which raises its value over the price you spent to have it built.
Less Resources Are Needed
You don't need to hire as many workers, rent as much equipment, or use as many support materials because steel construction is so straightforward.
Given that labor is one of the biggest costs in any construction project, those savings will add up very quickly.
Reduce Insurance Costs
You won't have to spend as much for insurance because insurance companies understand the differences between a wood-framed and a steel-framed building.
Steel construction sites experience the fewest accidents because steel structures are particularly resistant to fire damage and natural disasters.
Only a tiny amount of the work is completed on the project site when building a steel structure; the majority of the work is done in a controlled manufacturing setting.
You will ultimately save money because of all of these variables because they lower insurance premiums.
Construction Speed
Can a faster construction of your building save you money?
Of course.
The most obvious benefit is that you can start making money sooner as your building will be finished sooner.
Also, with steel, you will use less labor, have fewer liabilities, and pay less interest on your building financing.
In this case, faster is better.
Superior Toughness
No one can argue that steel is much more durable than wood.
The downside of a wooden-framed construction is that it takes a lot of upkeep to make it last.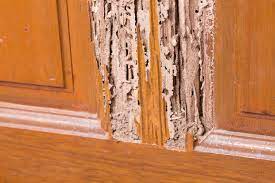 But the problems that affect wood-frame construction do not apply to steel.  Problems such as mold, fire, pests, rot, and natural disasters will never affect your new metal building.
A metal building will last for many generations with very little upkeep.
Metal Structures Can Easily Be Changed
What happens if your business has grown and you need more space?  Or perhaps you finally started that classic car collection?
Metal buildings are the answer.
Metal buildings can easily be altered to take on a new life or fit the needs of a new owner.
On the other side, wood structures typically need significant destruction as well as time-consuming, expensive additions and alterations to grow even slightly.
Metal Structures Are A Logical Choice.
You will be able to provide a few statistics the next time someone complains that metal buildings are simply too expensive. As we have demonstrated in this post, metal buildings are actually less expensive than wood structures.
It's not even close in the long run.
The metal building you erect today might be passed down to your great-grandchildren.
Also, it will require the least amount of upkeep possible.
Interested in getting your own steel garage or workshop? Contact us here or call us at 1-844-372-3464.